#169 Relocation Tips—A successful "look-see" visit and home search
So you're moving to China and if you're lucky your company is providing what's called a "Look-See" visit. This is when you'll have the chance to see a bunch of homes, schools and neighborhoods that could fit you and your family's needs. Now, this "Look-See" is quick—too quick, some would say—and it can feel like a bit of a whirlwind. You may have just a few days to make what feels like really, really, really important decisions about your first stage as a China expat.
In this show with relocation expert Adam McWhirter, he walks us through what to look for in a home. He reorients our expectations and shares how balance is a crucial element of a successful negotiation. This show is great for those who have a company backing their look-see and housing choices AND for those who are going it alone. Tune in to be better prepared for the home search and orientation phase of your exciting relocation to China.
You must be upfront you can be with your needs—no matter what they may be.
In this episode
Stories of what has gone well for clients in the past
What to look for in a home
Facts about real estate in China
Negotiation and balance
Air and sea shipments
Other episodes in this series
#159 Relocation Tips—Questions you need to ask before moving
#190 Relocation Tips—Tenancy Management
#191 Relocation Tips—The tier difference
Connect with Adam
Send an email to Adam at a.mcwhirter@maxxelli.net.

Episode sponsors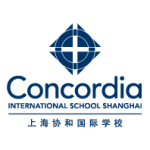 Academic excellence, unlikely opportunity and vibrant community—right in your own backyard. Concordia International School Shanghai. You belong here.

Struggling to find expat insurance in China? Talk to Pacific Prime. With a team of China-based insurance experts, Pacific Prime can help find the best health insurance plan for you, your family, and even your company. Contact them today at pacificprime.cn.