#159 Relocation Tips—Questions you need to ask before moving
The process of relocating to China can be a time rife with uncertainty and anxiety. It's not surprising if questions like: Where should we live? Will my kids fit in their new school? What will work be like? How often will my spouse or I be traveling and away from the family? Is my marriage up to the task of withstanding the pressures of an overseas move? While I'm sure there are loads more question marks swirling around your head perhaps keeping you up in the middle of the night, in the end, each of these questions really points to this—Are we making the right decisions, both in choosing to relocate overseas, and in all of the small choices we will need to make along the way?
I sat with relocation expert, Adam McWhirter, and in this first episode in our relocation mini-series, I'm positive that the wisdom he shares from his experience moving hundreds of families to China will equip you with the right questions to ask in the pre-move stage of relocation.
You must be upfront you can be with your needs—no matter what they may be.
In this episode
What to go through on an initial phone call with your agent
The power of being as open, honest and transparent right off the bat
What to prepare for your 'look-see' visit
Other episodes in this series
#169 Relocation Tips—A successful "look-see" visit and home search
#190 Relocation Tips—Tenancy Management
#191 Relocation Tips—The tier difference

Connect with Adam
Send an email to Adam at a.mcwhirter@maxxelli.net.

Episode sponsors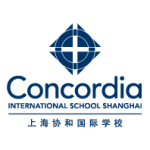 Academic excellence, unlikely opportunity and vibrant community—right in your own backyard. Concordia International School Shanghai. You belong here.

Struggling to find expat insurance in China? Talk to Pacific Prime. With a team of China-based insurance experts, Pacific Prime can help find the best health insurance plan for you, your family, and even your company. Contact them today at pacificprime.cn.