#191 Relocation Tips—The tier difference
Not unlike other nations, China's largest cities are categorized in tiers. Shanghai, Beijing, and Guangzhou among others are considered first tier and are presumably the easiest for laowai like us to acclimate to. But what about 2nd and 3rd tier? What challenges do expats face there and what resources are available to help? Tune into this show with relo expert, Adam McWhirter to find out.
Because it's a smaller community in these tier cities, it often is a lot tighter.
In this episode
1st vs. 2nd Tier, what is the difference
Biggest challenges faced in 2nd tier that you might not face in 1st tier
Other episodes in this series
#159 Relocation Tips—Questions you need to ask before moving
#169 Relocation Tips—A successful "look-see" visit and home search
#190 Relocation Tips—Tenancy Management
Connect with Adam
Send an email to Adam at a.mcwhirter@maxxelli.net.

Episode sponsor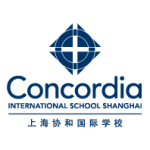 Academic excellence, unlikely opportunity and vibrant community—right in your own backyard. Concordia International School Shanghai. You belong here.