#334 This week's wrap up: A special birthday wish from Bali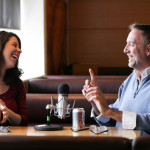 Calling in from tropical Bali, Ally has a special message for her co-host, Pete Rogers. Tune in to hear.
Connect with Ally and Pete

Connect with Ally at ally@limitlesslaowai.com and Pete at pete@limitlesslaowai.com.
Episode sponsors
A special thanks to this show's sponsors, Concordia International School Shanghai. Discover more at www.concordiashanghai.org.
What'd you think of this show? Send comments, questions and feedback to the hosts at ally@limitlesslaowai.com and pete@limitlesslaowai.com.