#142 Leading a great Chinese sales team with Morry Morgan
What does it take to sell effectively to the Chinese market? Sales guru, author and co-founder of ClarkMorgan, Morry Morgan certainly knows. Morry defies the odds as a laowai, consistently ranking top in sales to the local market. How does he do it? What qualities and strategies are crucial to success here? Tune in to learn the top 5 sales competencies for China and as a bonus, Morry gives some great insight as to how you can tell whether or not a potential employee will be killer at sales. Seriously, sitting with Morry you just can sense you're in the presence of true sales greatness… fantastic professional development!!
Newbies to sales will expect to be told what, why, how and when – as they have been for the past 16 years of their schooling!
In this episode
Hear a bit of background on Morry
The top 5 sales competencies for effective sales teams in China and actionable steps on how you can foster success as a leader
The power of building rapport and how to do it without 'guanxi' backing you
Why activity is king and how to track and encourage more action
How to spot true sales genius in an interview and in the ensuing couple of months
Connect with Morry
Here's his LinkedIn profile: https://cn.linkedin.com/in/morrymorgan

Episode sponsor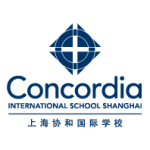 Academic excellence, unlikely opportunity and vibrant community—right in your own backyard. Concordia International School Shanghai. You belong here.