#136 The surefire way to rev your productivity with Pete Rogers
Pete's Enneagram series has consistently topped the Limitless Charts and so, I've invited Pete back on the mic to run a series on, yep, you guessed it… motivation! Pete is all about helping people become the very best versions of themselves and to do that, we all need to an extra dose of motivation and encouragement. If that's you, then Pete's your guy!
Let's start with productivity—All of us want to feel a bit more productive in our day-to-day lives. In fast-paced China there's always another opportunity, another gig, another goal, another activity to get involved in… but at some point we all find ourselves in a productivity rut.
What if I told you there is one thing that you could start doing TODAY that will increase your productivity and your overall sense of well-being?
In this episode, I sat down with Pete Rogers once again and dove right into the heart of why we find ourselves spinning our wheels and more importantly what we can do about it to feel more confident, break through mental barriers, and ultimately be more productive.
Think about it, isn't this an incredibly easy way to begin thoughtfully increasing all the aspects of personality that INCREASE productivity, things such as energy, self-confidence, health, focus, concentration, and time management?
In this episode
A description of the destructive patterns that get us into a rut in the first place, and how we can change them
The one thing you can do TODAY to get yourself moving in the right direction
An invitation to join Pete in a personal challenge that will keep you accountable to your new goals
Connect with Pete
You can contact Pete on LinkedIn, on wechat@ PeteRogers or via email at rogers.pete@gmail.com.
Episode sponsor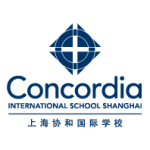 Academic excellence, unlikely opportunity and vibrant community—right in your own backyard. Concordia International School Shanghai. You belong here.