#102 Kellie Henry & Graeme McLeish – PureLiving experts discuss putting an end to age-old home allergens
Limitless has teamed up with

Epermarket

to bring you Allergy Awareness Week, and in this episode we're going to tackle household allergens with experts from PureLiving, Kellie Henry and Graeme McLeish.

Kellie just celebrated her 6-year China-versary, arriving in Shanghai in April 2009 and has been working with PureLiving for 3 and a half years. Her partner in crime here,
Graeme. has been in China for nearly nine years and has experience working in NGOs including an energy consultancy in London and for the Red Cross following the Sichuan Earthquake in 2008. He has been with PureLiving for the past 3 years and has recently become a Certified Indoor Environmental Consultant. In this show, Kellie and Graeme teach us how to prevent and treat household allergens that are common to homes in China—focusing primarily on mold, pollen, dander and–eeeek, my least fav–cockroaches!
We spent most of our time in an indoor environment and there are solutions to environmental allergens.
In this episode
A general overview of household allergens
Warning signs and symptoms that you should look out for
How to prevent the growth of mold in your home
Steps required to effectively fight an existing mold problem in the house
The importance of moisture control, and what the caution reaction zone is
Connect with Kellie and Graeme
You can find Kellie on LinkedIn or email and here's Graeme on LinkedIn, too!
Episode links
Sponsors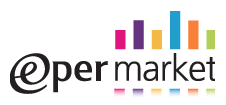 What's one of my favorite things about life as a laowai? Online grocery shopping! Stop standing in long supermarket lines to buy your groceries! Check out Epermarket online and get healthy and safe food delivered right to your door.