#270 Level Up Your Life: The Trap of Perfectionism
This show is for all you perfect people out there. Perfectionism makes us measure our worth by our accomplishments and productivity and I myself can fall into perfectionist behaviors if I'm not careful. Perhaps that's why I particularly enjoyed this show with my co-host Pete Rogers for our Level up your Life series. Tune in to hear how and why to avoid the trap of perfectionism if we're going to Level Up.
Connect with Ally and Pete
Connect with Ally at ally@limitlesslaowai.com and with Pete at pete@limitlesslaowai.com
Episode sponsors
Academic excellence, unlikely opportunity and vibrant community—right in your own backyard. Concordia International School Shanghai. You belong here.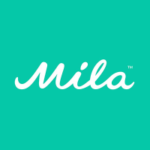 And Mila; get a 25% discount off your Mila air purifiers today by visiting www.mymila.co/code/limitless. Offer ends Sept 30, 2016.