#253 Repatriating Well, with Lawrence Chi
Let's just say it: Repatriation is harder than expatriation. I mean, personally I've not done it, and for good reason! The thought of going 'home' scares me to death after so many years abroad. Apparently I'm not alone either! In this show you'll hear the story of Lawrence Chi, the owner of The Expat Compass, who after working intensively with both expats and repats, and who has since repatriated back to Canada himself, has come to the same conclusion. And unfortunately guys, you can't rely on your organization to repatriate you well, so tune in to hear four of Lawrence's tips for easing into life back home and making the repatriation process go as smoothly as possible.
Connect with Lawrence
Connect with Lawrence by email at lawrence@theexpatcompass.com
Episode sponsors
Academic excellence, unlikely opportunity and vibrant community—right in your own backyard. Concordia International School Shanghai. You belong here.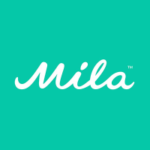 And Mila; get a 25% discount off your Mila air purifiers today by visiting www.mymila.co/code/limitless. Offer ends Sept 30, 2016.