#277 Meta Reprogramming pt5: Overcoming Limiting Beliefs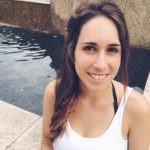 In Part 5 in the Meta Reprogramming series with therapist Julia Villalobos, learn tools and techniques for overcoming limiting personal beliefs. Tune in to get equipped to eliminate your blocks and reach your true potential.
Connect with Julia
Connect with Julia by email at juliafairytales@yahoo.com, or WeChat at Lia-1988.
Episode sponsors
A special thanks to this show's sponsors, Concordia International School Shanghai; discover more at www.concordiashanghai.org.