#274 Meta Reprogramming pt4: Getting To The Real You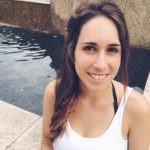 We all wear costumes. You may be a mom, or dad, sister or brother, perhaps an employee, a friend. What does it look like when you teach your brain to be comfortable without wearing a single one of these labels and everything that goes with them? In this episode with therapist Julia Villalobos, she walks through a simple, yet powerful, exercise with Ally that you can adopt for your own use to identify the costumes and masks you wear and ultimately take them off to reveal the real you.
Connect with Julia
Connect with Julia by email at juliafairytales@yahoo.com, or WeChat at Lia-1988.
Episode sponsors
A special thanks to this show's sponsors, Concordia International School Shanghai; discover more at www.concordiashanghai.org.
And Mila; get a 25% discount off your Mila air purifiers today by visiting www.mymila.co/code/limitless. Offer ends Sept 30, 2016.