#220 The changing nature of leadership, with International Profesional Women's Society

Recently, Limitless co-host Pete Rogers sat with speakers and leaders who were featured at the 10th annual International Professional Women's Society (IPWS) Leadership Summit. This landmark event gathered top female leaders from around the globe to deliver dynamic content and innovative workshops, all shaped around the theme of "Embracing the Changing Nature of Leadership: A Roadmap to Success." This was a professional and personal development experience like no other in China. In this fascinating series of short interviews, you'll gain wisdom from corporate executives, leading restaurateurs, non-profit founders, and other amazing women who share their stories, their triumphs, and their struggles. Tune in to hear them share how leadership has changed in the workplace and how each of these women have been personally impacted.
It's my great passion, my last big project before I exit full-time work, is to encourage this whole culture of how we get women into leadership positions.
Connect with IPWS
To see the work their doing in Shanghai, visit IPWS' website.

Episode sponsor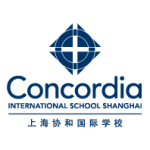 Academic excellence, unlikely opportunity and vibrant community—right in your own backyard. Concordia International School Shanghai. You belong here.