#155 Laowai Chinese: Advanced numbers 101 to a billion!
Have you ever heard a number change sound randomly based on how it's being used? Do big Chinese numbers confuse you? If so, don't worry, you're quite like the rest of us. You see, the key to understanding how to craft large numbers is knowing that in Chinese, you must use a different base number to begin your counting. Confused still? No worries. Tune in and I'll tell you about that and why and how to change those pesky smaller numbers!
First things first: Chinese uses a completely different base number to start—10,000!
Vocab list
100—yī băi 一百
1000—yì qiān一千 (3 zeroes)
1.0000—yí wàn一万 (4 zeroes)
10.0000—shí wàn 十万 (5 zeroes). This is 100,000.
100.0000—a million—yī băi wàn 一百万 (one hundred + 4 zeroes)
1000.0000—ten million—yì qiān wàn一千万 (one thousand + 4 zeroes)
1.00000000—hundred mil—yígè yì 一个亿 (8 zeroes)
10.00000000—a billion—shí yì 十亿 (ten + 8 zeroes)
Connect with Ally
Send me a message at allison.mona@ymail.com or on wechat @allymona.

Episode sponsor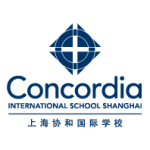 Academic excellence, unlikely opportunity and vibrant community—right in your own backyard. Concordia International School Shanghai. You belong here.