#385 April Wrap Up_3 with Ally and Pete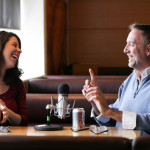 In the last week of April, Talk about their favorite topic…the Enneagram.
We chat about our upcoming training sessions and how we're going to be rocking China with some amazing training that will help the world become a better place. Which is a big ambition!
Connect with Ally and Pete

Connect with Ally at ally@limitlesslaowai.com and Pete at pete@limitlesslaowai.com.
Episode sponsors
A special thanks to this show's sponsors, Concordia International School Shanghai. Discover more at www.concordiashanghai.org.
What'd you think of this show? Send comments, questions and feedback to the hosts at ally@limitlesslaowai.com and pete@limitlesslaowai.com.