#350 This week's wrap up: Physical wellness challenge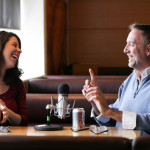 Join Limitless host, Ally Mona and Pete Rogers for this week's wrap up. Jumping off our Wellness Challenge Series that started last week, we're continuing on to physical wellness. Tune in to hear what Ally and Pete do for wellness, with all the ups and downs that come along with striving to be well.
Connect with Ally and Pete

Connect with Ally at ally@limitlesslaowai.com and Pete at pete@limitlesslaowai.com.
Episode sponsors
A special thanks to this show's sponsors, Concordia International School Shanghai. Discover more at www.concordiashanghai.org.
What'd you think of this show? Send comments, questions and feedback to the hosts at ally@limitlesslaowai.com and pete@limitlesslaowai.com.