TWO HOSTS. FOURTEEN YEARS IN CHINA.
LIMITLESS POSSIBILITIES FOR COLLABORATION.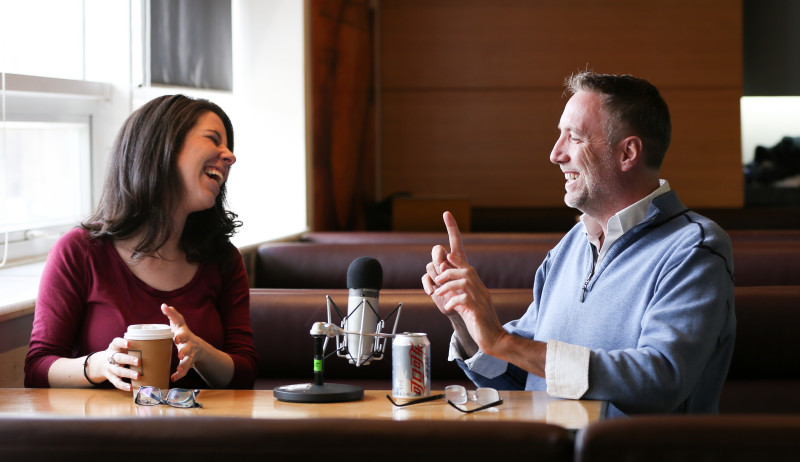 Photo courtesy of Kirk Hawkins
Here are a couple of ways you can work with us. If you have other ideas, don't hesitate to connect. The opportunities are, well, limitless…
Be a guest on the show

Share your story to inspire others. By sharing your experiences living and working in China, you can help others adjust faster, make fewer mistakes, and get on the road to a successful and fulfilling expat experience. Email us to learn more.
Let Limitless capture your event audio
Say goodbye to 'one and done' and lengthen the shelf life of your content. So you're busting your tail organizing a live event and hosting an awesome speaker? Awesome! But don't lose the opportunity to capture that audio content for your website, Wechat channel, social media and more. Professionally recording event audio and showcasing the quality of your speakers is a great way to promote your organization and drive traffic to your next event. Let our team record the audio and produce a finalized file for you. Interested? Send an email to find out how you can get this service for free.
Hire us to host/emcee your event
Don't miss the opportunity to ensure your guests walk away buzzing about your next event. After spending hundreds of hours behind a microphone engaging with guests, we've learned a thing or two about the art of asking the questions that result in an engaging, entertaining and inspiring listener experience. If you aren't a pro in front of a crowd, hire one (or both!) of us to emcee your event, interview your guest live or lead audience Q&A. We'll make it fun, exciting and memorable. We'll even record and edit it for you for future use. Email to inquire availability.
Dynamic workshops with Pete
Ensure your next training doesn't fall short. As a trained and enthusiastic people watcher, Pete speaks and writes about cracking the code of interesting human behavior. Pete provides workshops and courses teach individuals how to succeed in business and life by understanding the hidden dynamics of people. His specialty is human lie detection and body language in business but he has lectured internationally on a range of topics from self-understanding to overcoming compassion fatigue. He is an active trainer who has worked with the award winning SinoHospitality Group, PureLiving-Shanghai, and The Beijing Center for Chinese Cultural Studies, among others. Pete has advanced degrees in religious studies, clinical psychology and counseling. Email him for availability.
Advertise in the podcast



Speak your message and extend your reach locally and globally. Listened to in 100 nations globally, the Limitless platform provides incredible opportunity to share your message and broaden your reach. If you have a service or product that enhances that lives of China's expats, email to learn more and to inquire about ad rates.
Don't forget to 'like' us on Facebook!
find what you're looking for
Browse By Category
Latest Posts

NEW: Download the Limitless Laowai Consulting App for free...

September 5, 2017
NEW: Download the Limitless Laowai Consulting App for free...