#193 A kid's take on life abroad—Will, 14 and Mark, 11
American brothers Will and Mark Ingram, their younger sister Dagny and of course mom and dad have been living in Shanghai for four years. Will who is 14 loves sports, his school and his friends. 11-year-old Mark does too, but he lights up when he talks about the performing arts. This week, I had the privilege to sit with Will and Mark in their living room. Both boys were polite, cheerful and excited to share their China journey with you. Stick around to find out how they adjusted to life in China, what they love and don't love about living here and what words of wisdom they can share for those of you looking to hear a kid's take on life abroad.
I can everything I was doing back home… and more actually!
Episode sponsor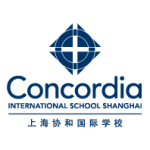 Academic excellence, unlikely opportunity and vibrant community—right in your own backyard. Concordia International School Shanghai. You belong here.