#101 Sanna Luoto – Gluten-free in China: Strategies to make it possible
Limitless has teamed up with

Epermarket

to bring you Allergy Awareness Week, which in China, begs the question: In the land of dumplings and wheat noodles, is living gluten-free attainable or just a pipe dream? Food industry expert, Sanna Luoto, assures us with patience and preparation it's totally possible! Sanna has been living in China since year 2011. For the past two years, she has worked as a consultant at B&B Advisors. Since then she has co-founded and manages Gluten-Free China, an expanding community and network of gluten-free consumers, suppliers and experts. In this episode, Sanna is going to share with us what it's like living gluten-free in China, either due to medical necessity or as a lifestyle choice and how those who do live gluten-free can thrive while abroad.
You are not going to reach your full potential unless you prioritize yourself.
In this episode
What coeliac disease is and how it is diagnosed
Why knowledge about coeliac disease is missing in China
Whether or not the local Chinese population suffer from gluten-free sensitivities
What resources and tools are available for expats in China
Strategies for those who do have gluten sensitivities or coeliac disease to thrive in China
Connect with Sanna 
You can email Sanna and definitely make sure you check out their incredible resources at the links below!
Episode links
Sponsors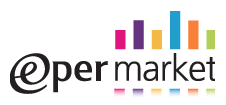 What's one of my favorite things about life as a laowai? Online grocery shopping! Stop standing in long supermarket lines to buy your groceries! Check out Epermarket online and get healthy and safe food delivered right to your door.