#192 Living an extraordinary life, with author Robert White
What can you learn from a man who has met three presidents of the US, a king, and an emperor and has impacted over one million people with his seminars? Plenty! My co-host Pete Rogers traveled to Hong Kong to sit down with Robert White, who frankly, is an extraordinary man. In this interview, Pete and Robert explore what it means to truly pay attention to your life, getting out of a victim mentality, the importance of intention and why investing in yourself should be your highest priority, even when you're busy.
Is your organization boring, dull and lifeless, growing slowly or not at all? Or is it robust, alive, full of zest and power?
Connect with Robert
For more on Robert, visit www.extraordinarypeople.com and email to robert@extraordinarypeople.com.

Episode sponsor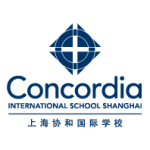 Academic excellence, unlikely opportunity and vibrant community—right in your own backyard. Concordia International School Shanghai. You belong here.