#190 Relocation Tips—Tenancy Management
It's not always easy to be on the tenancy side of a rental deal in China. Oftentimes, foreigners and their landlords feel differently about the other's share of responsibility. In this episode, relocation expert, Adam McWhirter shares what you should and shouldn't ask of your landlord before and after you sign on the dotted line. Whether you're working with a management company to help or navigating this complicated relationship alone, this episode has great tips for tenancy management
I guarantee you, when you come and hold a live panda, you are not homesick anymore. You can't do that in your home country.
In this episode
Stories of Tenancy Management
What you should and should not be able to ask for from the landlord
Tips for survival
Other episodes in this series
#159 Relocation Tips—Questions you need to ask before moving
#169 Relocation Tips—A successful "look-see" visit and home search
#191 Relocation Tips—The tier difference
Connect with Adam
Send an email to Adam at a.mcwhirter@maxxelli.net.

Episode sponsors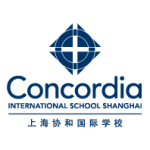 Academic excellence, unlikely opportunity and vibrant community—right in your own backyard. Concordia International School Shanghai. You belong here.