#176 Pollution solution—Tips for breathing easy
For those of us living in China, we know that pollution is a daily reality we face. Are there options out there that can be help protect you and your family without wrecking your budget or the beauty of your home? The answer is, absolutely! And in this show, Pete continues his discussion with Charles Liao and Lauren Hogan of Mila—an affordable, subscription-based air filtration system that's brand new and taking China by storm. Tune in to hear the reality of China's pollution situation, and how to best prepare and protect yourself while you're here. Ending on a up note, Charles and Lauren share why they loving living in Shanghai so much and what incredible opportunities and delights await those who will be moving to China in the future. This show will offer some GREAT tips for coping with the air and along the way, the three of them share a laugh or two as well.
Whether it's pollution, pollen, or pets, air purifiers have become a necessity for today's urban family.
Connect with Charles & Lauren

Shows in this series
Check out the first episode to hear the entrepreneurial journey behind Mila
Listener Discount!
Connect with Charles and ask for the Limitless Listener discount when you sign up for the subscription service! You're guaranteed the Best Deal on the Block for Mila solutions.
Episode sponsors
A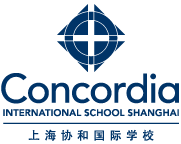 cademic excellence, unlikely opportunity and vibrant community—right in your own backyard. Concordia International School Shanghai. You belong here.