#104 Margaret Keefe – Managing food allergies with advice by Eat Well Shanghai
Limitless has teamed up with

Epermarket

to bring you Allergy Awareness Week, and in this episode we're capping off the week with
US registered dietitian and chief representative and blogger at Eat Well Shanghai, Margaret Keefe.

Food allergies can be a legit scare for expats in China. "What do the labels say (and why are they covered!?)", "What's hidden in restaurant sauces?", and "Why doesn't anyone seem to be understanding how serious this is?" are questions we hear all the time. In this episode, Margaret leads us in a discussion on food allergies and what resources are available in China, and strategies for staying safe.

[One of the recommendations we make, is that you] carry a card with your allergy written in Mandarin on it and anything else you want to say.
In this episode
A distinction between food allergies and other negative reactions
Why (food allergy) diagnoses are increasing
Informations on child nutrition regarding food allergies
Why we develop or grow out of an allergy over time
Where to get tested (on allergies) in China
Connect with Margaret
Email Margaret at info@eatwellshanghai.com.
Episode links
Sponsors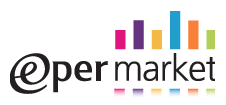 What's one of my favorite things about life as a laowai? Online grocery shopping! Stop standing in long supermarket lines to buy your groceries! Check out Epermarket online and get healthy and safe food delivered right to your door.