#267 Level Up Your Life: Moving Beyond Learned Helplessness
As expats, moments in our our lives are often out of our control. How do you react when you feel external stress or stimulus that's painful, confusing, or disorienting? In this show, my co-host Pete Rogers and I dig into the idea that behaviors resulting from feelings of helplessness can actually be learned, and if they can be learned, then they can be unlearned. Tune in to find out how this can radically change our lives as expats and beyond.
Connect with Ally and Pete
Connect with Ally at ally@limitlesslaowai.com and with Pete at pete@limitlesslaowai.com
Episode sponsors
Academic excellence, unlikely opportunity and vibrant community—right in your own backyard. Concordia International School Shanghai. You belong here.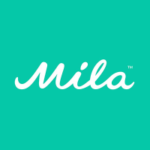 And Mila; get a 25% discount off your Mila air purifiers today by visiting www.mymila.co/code/limitless. Offer ends Sept 30, 2016.