#266 Level up your life: Is humility your core?
Genuine humility seems a rarity in our day and age when access to limitless information has made becoming an 'expert' easier than ever and an obsession with social media necessitates shameless self-promotion. So, what does true success, coupled with humility, actually look like? Are there any people who have done it right, any who refuse to submit to their pride, whose actions and attitudes we can emulate? There certainly are. Tune in to hear Ally and her co-host Pete Rogers dive head first into this critical topic of humility.
Connect with Ally and Pete
Connect with Ally at ally@limitlesslaowai.com and with Pete at pete@limitlesslaowai.com
Episode sponsors
Academic excellence, unlikely opportunity and vibrant community—right in your own backyard. Concordia International School Shanghai. You belong here.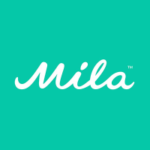 And Mila; get a 25% discount off your Mila air purifiers today by visiting www.mymila.co/code/limitless. Offer ends Sept 30, 2016.