#263 Level Up Your Life: Getting What You Deserve
What is it that you want in life… Better internal health or external physique? A better marriage? Better friendships and relationships? A higher paying or more fulfilling job? We all want a better life in many of these areas but, do you DESERVE these things? In this show, Ally and Pete explore leveling up your life by actually working towards and deserving the things you want. How big is your "deserved-ness" factor and why is it foundational to start here? Tune in to find out!
Connect with Ally and Pete
Connect with Ally at ally@limitlesslaowai.com and with Pete at pete@limitlesslaowai.com
Episode sponsors
Academic excellence, unlikely opportunity and vibrant community—right in your own backyard. Concordia International School Shanghai. You belong here.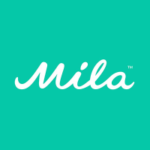 And Mila; get a 25% discount off your Mila air purifiers today by visitingwww.mymila.co/code/limitless. Offer ends Sept 30, 2016.