#146 Developing legacy leaders with Pete Rogers
Pete's

Enneagram series

has consistently topped the Limitless Charts and so, I've invited Pete back on the mic to run a series on, yep, you guessed it… motivation! Pete is all about helping people become the very best versions of themselves and to do that, we all need to an extra dose of motivation and encouragement. If that's you, then Pete's your guy!
Author Daniel Goleman identifies Self-awareness, self-regulation, motivation, empathy and social skills to be the five core competencies of Emotional Intelligence.
For you CEO's out there, or entrepreneurs…how many of you interview candidates for positions based on these criteria.  How many of you seek to DEVELOP these traits in your employees?
What about you mamas and dads out there? Or educators? Are these on your top list of traits you want to infuse into the next generation that you're shepherding?
In this episode of Ideas that Energize with Pete Rogers, we'll dive into these 5 competencies in a way that'll help you think about how you are intentionally shaping the lives and futures of those you're in charge of to ultimately build legacy leaders.
So, in short, no one can succeed, much less survive, simply by following orders. Each employee is more or less a self-manager, making decisions on their own. There is a strong need to learn on the fly. 
In this episode
A discussion of the current state of our workforce and some challenges management face when choosing and training talent
Why emotional intelligence may be a stronger indication of life success than you may think
How our global education system may be doing our students a disservice and what parents and educators can do to prepare legacy leaders
Connect with Pete
You can contact Pete on LinkedIn, on wechat@ PeteRogers or via email at rogers.pete@gmail.com.
Episode sponsor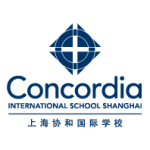 Academic excellence, unlikely opportunity and vibrant community—right in your own backyard. Concordia International School Shanghai. You belong here.