#249 Future Expat Beware: Four Things You Need To Consider Before Taking That Assignment, with Lawrence Chi
Living abroad… there's nothing quite like it! The highs are high, tiny successes fuel us for days and there's limitless adventure around every corner. And yet, of course, if the highs are high, then the lows are low. And with those successes come challenges like most of us have never experienced in our home nations. What if there was a roadmap that you could use to ahead of your assignment that could help predict your chances of a successful, enjoyable and fulfilling expat experience? My guest on this show, Lawrence Chi, is the owner of The Expat Compass. Tune in to hear four critical areas of consideration both professionally and personally that we should all take a good hard look at before we say 'yes' to that job offer abroad.
Connect with Lawrence
Connect with Lawrence by email at lawrence@theexpatcompass.com
Episode sponsors
Academic excellence, unlikely opportunity and vibrant community—right in your own backyard. Concordia International School Shanghai. You belong here.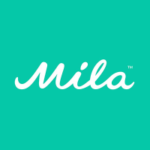 And Mila; get a 25% discount off your Mila air purifiers today by visiting www.mymila.co/code/limitless. Offer ends Sept 30, 2016.