#279 Meta Reprogramming pt7: Try New Things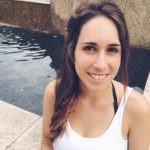 In this episode with therapist Julia Villalobos, she and Ally wrap up all of the exercises you've learned in this series. In an attempt to increase your neuroplasticity and overcome fear, learn how to overcome the limiting beliefs that your mind projects over your body to ultimately reach your goals.
Connect with Julia
Connect with Julia by email at juliafairytales@yahoo.com, or WeChat at Lia-1988.
Episode sponsors
A special thanks to this show's sponsors, Concordia International School Shanghai; discover more at www.concordiashanghai.org.