#179 A spotlight on The Beijing Center, with Jim Caime
Limitless host, Pete Rogers, recently traveled to Beijing to have a conversation with Jim Caime, the Executive Director of "The Beijing Center for Chinese Studies." "Fr. Jim" as he's known at TBC is a Jesuit priest and he notes the 400+ years of Jesuit history in China. What lessons should we take to heart from some of the very first China expats if we, too, want to find personal success and comfort here?.
"The way of looking at the world can be so different, and there isn't one right way. There is a beauty in the other, and there is a beauty in the Chinese way of approaching life."
Connect with Jim
Send an email to Jim at j.caime@thebeijingcenter.org, or visit the Beijing Center website.

Episode sponsor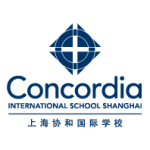 Academic excellence, unlikely opportunity and vibrant community—right in your own backyard. Concordia International School Shanghai. You belong here.