#276 Event Spotlight—Fashion Week/Fashion Rocks! with Gary Mak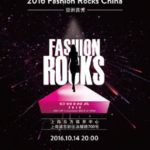 Shanghai is fast becoming a world capital for Fashion. In this episode my co-host Pete Rogers sits down with Gary Mak, General Manager of APAX Live to discuss Shanghai's upcoming Fashion Week and also "Fashion Rocks" which features world class entertainment and the world's greatest fashion icons.
Connect with Gary
Connect with Gary at gary_mak@apaxgroup.com and check out www.apaxgroup.com/ and www.shanghaifashionweek.com for more info on the event.
Episode sponsors
A special thanks to this show's sponsors, Concordia International School Shanghai; discover more at www.concordiashanghai.org.