#103 Dr. Zhao & Dr. Pan – Distinct Healthcare pros on skin and respiratory allergens in China
Limitless has teamed up with

Epermarket

to bring you Allergy Awareness Week, and in this show I speak with two medical doctors practicing in the south of China, Dr. Eric Zhao and Dr. Mingan Pan. Dr. Zhao is a dermatologist, specializing in skin related allergies, such as atopic dermatitis (infantile eczema), urticaria, and cosmetic dermatology. Dr. Pan is a specialist in the related allergies of the respiratory system, such as allergic rhinitis and asthma. Both skin and respiratory allergies can affect our lives as expats in China and I had a great time with both doctors discussing what support is available in China.
Both Dr. Zhao & Dr. Pan are with the Distinct Heathcare which is an expat friendly chain of clinics in Guangzhou and Shenzhen. And they offer a wide range of medical services like Pediatrics, Gynecology, Family medicine, Dermatology, Dental and Ophthalmology. They work really hard to provide patient-oriented and quality-assured medical services. And if you're living in Guangzhou or Shenzhen definitely check them out and write a comment below about your experience with their services!
Prevention is the best procedure when it comes to allergies.
In this episode
A medical definition of skin allergies
Why Chinese food presents a problem for those with food allergies
How to prevent skin related allergy
How to distinguish between symptoms of the common cold and respiratory allergy
What to do when you suspect having a respiratory allergy
Connect with Dr. Zhao & Dr. Pan

Email is best! Dr. Zhao / Dr. Pan
Episode links
Sponsors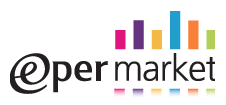 What's one of my favorite things about life as a laowai? Online grocery shopping! Stop standing in long supermarket lines to buy your groceries! Check out Epermarket online and get healthy and safe food delivered right to your door.