#224 The changing face of media—What every consumer and marketer should know, with Cidonie Richards
The sheer number of different forms of media we interact with all day long is astounding. Anyone miss the good ol' days of sitting back and reading a great paperback or, gasp a newspaper?! We do! While it's undeniable that media has changed rapidly over the last decade or two and will continue to do so, are you aware of its impact on you? In this show, Ally had the honor of sitting with Cidonie Richards, Editor and Chief of Ringier Asia, who has spent the past 15 years of her career in journalism navigating through this change. What are the implications of the changing face of media to us as consumers? And what metrics should savvy marketers count towards the success of a campaign? Tune in to find out!
Consumers don't realize exactly what they're giving away when they fill out those quick little forms.
Episode sponsor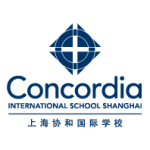 Academic excellence, unlikely opportunity and vibrant community—right in your own backyard. Concordia International School Shanghai. You belong here.