#158 Everything you didn't know about Christmas
'Tis the season! While people around the world gear up for Christmas, parties, meals and gifts are at the forefront of many of our minds, too. As expats, our local friends and colleagues tend to be curious about our holiday rituals and traditions. If you're like me, you may need to brush up on your Christmas trivia and this is just the podcast to do it. Pete once again opens the storehouse of his brain and shares some outrageous and perhaps little-known historical facts surrounding the west's biggest holiday. Tune in, learn a thing or two and wow your western and eastern colleagues alike at your next festive gathering.
Dickens wrote "The Christmas Carol" the same year the that first Christmas Card was produced…1843. The third year of the "hungry 40's." A time of extreme poverty in England. Ten percent of the people were destitute and people who did have jobs were often abused at work with no rights.
In this episode
The origins of St. Nick
Who started the whole tree tradition
History on mistletoe, candles and the 'Wise Men'
What was written on the first Christmas card and why it received so much social outcry
When Christmas caused a truce in war
Connect with Pete
You can contact Pete on LinkedIn, on wechat@ PeteRogers or via email at rogers.pete@gmail.com.
Episode sponsor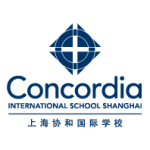 Academic excellence, unlikely opportunity and vibrant community—right in your own backyard. Concordia International School Shanghai. You belong here.