#188 Six days to stage! — A spotlight on Beauville Arts summer camp in Hong Kong
If your students or children are into the performing arts at any level, then this interview is for you. I spoke with Carol Quinn, a mom in Shenzhen and enthusiastic supporter of the Beauville Arts program in Hong Kong. In this spotlight interview, you'll hear details on the week-long program itself, the transformation the kids go through to put on a professional performance in just 5 days and which type of child would really thrive in the Beauville environment. Enjoy the show!
And then something magical happens. When the lights turn on the kids transform.
Connect with Carol
Connect with Carol by phone 15818522145 or on Wechat. Find more online at  www.beauvillearts.com.hk and connect with the Project Director, Dicky Tong on Wechat at TongDicky.
Episode sponsor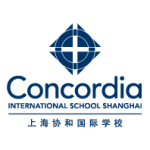 Academic excellence, unlikely opportunity and vibrant community—right in your own backyard. Concordia International School Shanghai. You belong here.