#153 Teaching English in Shenzhen—What to expect, with Carl Smith
Have you ever considered moving to China to teach English? If so, you'll enjoy this discussion with Carl Smith, Associate Director of Studies at an English First training school in Shenzhen. Carl was looking for opportunities to apply his anthropology masters and gain experience working in foreign cultures and teaching in China topped his list. In this episode, Carl talks about his day-to-day life in the south of China, how he spends his free time, and what a new teacher should be looking for in terms of salary to live comfortably as an English teaching professional in Shenzhen.
The job market today, especially within larger businesses and corporations, is hungry for people who have experience abroad. Teaching English abroad is a great chance to get experience living in a foreign country. You'll be surprised how much China helps you develop personally and professionally.

Just jump in and take a chance.
Connect with Carl
Connect with Carl at carlanthony.smith@outlook.com or on Wechat at nineball009.
Episode sponsor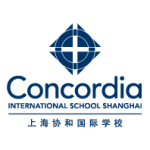 Academic excellence, unlikely opportunity and vibrant community—right in your own backyard. Concordia International School Shanghai. You belong here.