#167 [Best of '15] Blooming where you're planted with Victoria Plekenpol
What a spectacular year! I'm so grateful I got to spend it serving you and thousands of other listeners around the world! As we round out 2015, I'm leaving you with the Best of the Best shows from the year. If you missed these 'chart toppers' the first time around, make sure you don't miss them again and tune in to be motivated, empowered and inspired by these incredible guests. I wish you a very Merry Christmas, Happy Holidays and a Happy New Year! May you be unbelievably blessed in 2016!
Originally from the San Francisco Bay Area, Victoria has been married 20 years, lived in 6 countries has 3 children and one 3-legged cat! Victoria lived in Shanghai for a number of years and just recently moved to Shenzhen with her husband's work. They've sort of done and experienced it all in China and continuing to be 'go-to' people in whichever community they are settled. You'll enjoy hearing a couple of Victoria's stories and hear her insights on international education, special needs education, adoption, the power within you to make change and so much more.
If you are here, you have the power to change your circumstances for the better.
Episode Links
Connecting with Victoria
Email her at Victoriaplek@gmail.com
Episode sponsor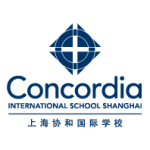 Academic excellence, unlikely opportunity and vibrant community—right in your own backyard. Concordia International School Shanghai. You belong here.