#163 [Best of '15] Journey from Lacoste CEO to private equity management with Atiff Gill
What a spectacular year! I'm so grateful I got to spend it serving you and thousands of other listeners around the world! As we round out 2015, I'm leaving you with the Best of the Best shows from the year. If you missed these 'chart toppers' the first time around, make sure you don't miss them again and tune in to be motivated, empowered and inspired by these incredible guests. I wish you a very Merry Christmas, Happy Holidays and a Happy New Year! May you be unbelievably blessed in 2016!
Executive Atiff Gill is 40 years old, married with two young boys and lives in Shanghai. He has worked in the consumer and retail industry for 20 years. He started his career in the UK and relocated to Hong Kong in 1998. He first came to China in 1999 and has actually lived here for the last 8 years. Atiff is currently Managing Director of Operations in Asia for CVC Capital, one of the largest global Private Equity firms.
[on motivation] …make sure the career path of an individual is very clearly laid out. In some cases I've increased the layers and title structure of an organization…
Episode Links
Connect with Atiff
Just like I found him! On LinkedIn, search Atiff Gill
Episode sponsor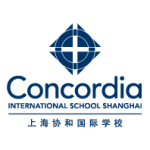 Academic excellence, unlikely opportunity and vibrant community—right in your own backyard. Concordia International School Shanghai. You belong here.