#150 Laowai Chinese—Basic Numbers 0-100
Learning numbers in Chinese is in some respects easier than English but total mastery of these suckers takes a bit of grit. In this show, I'll walk you through how to craft the numbers 0 to 100. And give you a bit of practice time to stretch your brain a bit!
All you need to master is zero to 10; once you've got that down you can count all the way to 99.
In this episode
An intro to the words from zero to 10, and 100
Explanation of how to craft numbers from 11-99
Practice, practice and more practice
Vocab list
0—líng 零
1—yī 一
2—èr 二
3—sān 三
4—sì 四
5—wŭ 五
6—liù 六
7—qī 七
8—bā 八
9—jiŭ 九
10—shí 十
100—yī băi 一百
Connect with Ally
Send me a message at allison.mona@ymail.com or on wechat @allymona.

Episode sponsor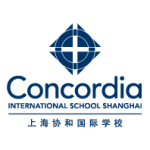 Academic excellence, unlikely opportunity and vibrant community—right in your own backyard. Concordia International School Shanghai. You belong here.