#229 Living with intention and thriving as an expat mama, with Ashley Stahle
In one of Ally's earliest episodes, she sat with Shenzhen resident Ashley Stahle and dug into what her day-to-day life is like. From raising kids abroad, to redefining her career goals to focus on her family and adjusting to a new Chinese city, Ashley's wisdom for those of us living and working abroad with a young family will encourage you. Tune in to hear her refreshing take on expat life in China.
Assigning or seeking for meaning in our experiences not only gives us more depth, but an ability to better empathize with others that will inevitably cross our paths.
Connect with Ashley
Connect with Ashley by email.
Episode sponsors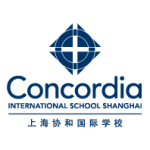 Academic excellence, unlikely opportunity and vibrant community—right in your own backyard. Concordia International School Shanghai. You belong here.

Struggling to find expat insurance in China? Talk to Pacific Prime. With a team of China-based insurance experts, Pacific Prime can help find the best health insurance plan for you, your family, and even your company. Contact them today at pacificprime.cn.underline;">pacificprime.cn.