#34 Wrap Up – Breaking (and fixing!) the site, cure for insomnia, and breaking a sweat
This week Ally shares how she by chance both broke and fixed up the audio files on LimitlessLaowai.com, how she finally got some zzzzz's using a seemingly silly bag of seeds, and how she got motivated to peel herself from the office chair and get into workout clothes for the first time in, well, too long.
Show Notes
It's been quite the week in world news and I'd be remiss to not offer condolences for the families mourning losses from Paris' Charlie Hebdo shooting. My heart goes out to all of those affected and to all French nationals who are reeling over this horrific attack on one of the nation's icons. May the leaders of France be given wisdom and discernment as to how to best move the country forward.
I guess I don't know how to transition into what's been going on in my little world this week other than to just dive in. So here are the highlights from the week: We're almost at 5000 downloads, we may or may not make it by my birthday on Saturday but I'll celebrate with a cake whenever we do hit it! This week we launched our first topic podcast, how to get your medical emergency plan in order and it skyrocketed our downloads and website hits and broke the highest daily website hit number by like 150 which was awesome to see. I'm seeing a new trend in our guest profile as well. Young professionals and entrepreneurs are chomping at the bit to share their China stories and it's unbelievably fun to share the stories of how these amazing young people are really making it in China. It wasn't who I imagined my audience to be in the beginning but I'm going to run with it and support the community in whatever ways I can while still maintaining the executives and stay@home experts too!
Now into the meat of the wrap up: This week, I broke and fixed my website, found a Chinese cure for insomnia and even found some time to break a sweat.
First the website.
Pardon me for getting technical here but some may find it interesting. Considering three months ago I knew ZERO about media hosts and audio podcasting, this is all super new to me too and actually quite exciting when something goes right. So, my website is a WordPress site, with a super flexible theme called Highend. I totally recommend it. My media host, where all of my podcast files are stored, is called Liberated Syndication, or Libsyn for short.
So here's the process:
I do an interview,
Edit it and,
Create a file.
Then I tag it with the title, author, copyright and description using tagging software,
Upload into Libsyn,
Tell it what time and day to publish,
and I'm good to go.
I could schedule out an entire month in advance if I were good. Once it's all uploaded, I get a special link for each podcast. In order to get that podcast to appear on LimitlessLaowai show notes page, I simply paste that link into the post, using a plug-in Bluberry (also a media host like Libsyn) and VOILA! It would route up perfectly. Well I noticed that the Bluberry player had a kinda fuzzy line thing sticking out of it one day and so I went into the backend of WordPress and saw it needed some updating. I went ahead and did that and VOILA, not a single podcast audio appeared on any shownotes page. See what had happened was, Bluberry got smart. They apparently didn't like the idea that I was using their plug in without paying for their hosting service and so found whatever loophole I was using and gave me the boot. Now my download numbers show that only a very small percentage of people actually list to the podcasts from the websites directly, but still, I love that they are there! So I went a couple of days, did some research into how to get Libsyn to play on the site and I couldn't figure it out until one day when I discovered Libsyn will actually publish a podcast to a designated wordpress site. I thought that was interested so I routed the next day's episode to LimitlessLaowai.com as a draft so I would need to OK it for publishing. Of course I se this up and then promptly forgot about it until like 3 days later when I had three podcasts with randomly duplicated posts in the backend of WordPress. I opened one of those babies up and VOILA! The code to paste the Libsyn media player directly into each Show Notes page again. It was a beautiful moment! I also learned that each episode is assigned a unique identifier, so all I need to do is find that for each episode in Libsyn and paste it directly into the code on each Show Notes page and the episode will route from Libsyn to LimitlessLaowai.com automatically. Did you follow all that? I'm pretty sure I wouldn't have three months ago! I haven't had time to go back and get the codes for previous episodes but I believe 3 or 4 of this week's shows should be perfect-o!
Now onto the cure for insomnia.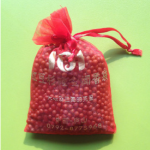 I don't sleep. I think I mentioned that last week… ? Anyway, it takes me forever to fall asleep, I hear every hushed whimper my babies make and if I'm woken in the middle of the night forget it, there's no going back to sleep for me. Needless to say, I'm not super fun to wake up to most mornings. I've always been petrified of sleeping pills, especially considering the horror stories you hear about sleep walking and other sleep activities that could be potentially dangerous and leave zero recollection. I'm not at that point. I also said before I was going to attempt to shut my screen down at 9PM. That's kinda been working except as I write and record this it's already 9:30PM. So anyhow, I was mentioning this to a Chinese friend at her house and she procured these two little baggies of round, fragrant seeds. I'll put a picture on this Show Notes pages for reference. Google translate called them something crazy but I think I figured out they are from Yew trees; anyways, they are on auction for Taobao for a mere 19RMB so take it or leave it!
http://item.taobao.com/item.htm?spm=a230r.1.14.1.KOBOD2&id=43082727203&ns=1&abbucket=10#detail
But what you're supposed to do is breathe in the scent deeply before bed and then sleep with it near your nose. It smells quite good, earthy really and I've done it for the past few nights. It totally could be something else, maybe it's a placebo and there's something comforting about having this baggie by my face at night, but I have slept like a baby that past couple of nights and actually look forward to going to bed which is a novelty in and of itself. So there's my new cure for insomnia!
And lastly, breaking a sweat.
I finally got my butt into gear and worked out twice this week. I know, it's just twice, but coming from someone who was super fit and active prior to starting this crazy entrepreneurial gig who metamorphed into a blob in front of a computer screen… twice seems like a massive accomplishment and my legs and arms are punishing me which is fantastic. That's probably lending to the sleeping as well.
Connect to Ally
Email me!