#110 I'm not dead… and other updates
Did you wonder where Limitless went over the summer? If so, you're not alone! Maybe you're just tuning in for the first time! Fantastic! We're happy to have you. Welcome to the Limitless Community. Guys, we have an awesome line up for you and loads of exciting updates to share. Tune in to this quick episode to hear exciting news and get a sneak peak into how Limitless is going to better serve you this fall!
Needless to say, the fact that I'm well enough to be on the mic is a sure sign of an awesome fall season to come!
In this episode
The long launch hiatus explained! Where have I been??
Did I fire Ron? Meet our new intro voice
Don't have 30 minutes to listen? Fantastic! We're entering mini-series central. Find out why.
An exciting list of the fall line-up—expat finance, travel, adjustment and more!
Connect with Ally
Wechat, wechat and more wechat @ allymona; give me a ring at 15221673216 or send an email to allison.mona@ymail.com.

Episode sponsor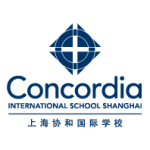 Academic excellence, unlikely opportunity and vibrant community—right in your own backyard. Concordia International School Shanghai. You belong here.