Adjusting Well to Life in China
Are you new to China or still adjusting to your new way of life? Find yourself pining for the old days back home or at a previous assignment? You're not alone! After 10 years in China myself I know firsthand the roller coaster that expat life can be. Somewhere along my rocky journey, however, China became my home and that's what I want for you, too. Are you rolling your eyes at the screen? Not feeling it? That's OK. Keep tuning in—this no-nonsense series on Adjusting Well to life in China is designed to address topics, issues and challenges that many expats face when settling into a new culture.
Everyone goes home. That day WILL come. It's HOW you get there that counts. Believe it or not, I want you to be that expat who goes home kicking and screaming, mourning the loss of a great community, a great adventure.
#118: Beginning with the end in mind

[13:00] What's the goal of a 'successful' assignment? How might you define that for yourself and your family? In this first episode, we begin to answer that question by starting with the end in mind.
#126: 3 hacks for loving life in China

[15:40] In this episode, Ally walks through three quick life hacks that will help get you to the "I love my life in China" place faster than the average bear.
#135: Connect home, but live here

[15:40] Anyone else have wicked f.o.m.o. about missing what's going back home? Is your Facebook feed the first and last thing you check out each day? If so you're not alone but now that you live in China, to adjust well to your new life you need to learn how to intentionally connect to the incredible community you have here.
#147: Stop blaming China—battling negativity

[13:48] How many times have you said or heard, "It's so much easier back home!" It is? Really? Or are you living in a fantasy world where your former life in your home country was seemingly perfect, with no challenges, no tough days, no arguments, no disappointments and no setbacks. At least, NOTHING compared to what you're experiencing in China! Make no qualms about it, it's super easy to get caught in the negativity trap about your new host country. It's the classic blame game, where China is unfairly criticized for circumstances that aren't actually its fault. In this episode of Adjusting Well to life in China, we'll dive into negativity, find its root and learn a couple of easy ways to battle it in our day to day. As an aside, of course, there are challenges that are legitimately China specific that get us down and we'll talk about those, too.
#154: Managing the holiday blues

[14:58] The holiday season can be a bit of a double-edged sword, can't it? For many, there's so much joy and expectation on one end and then massive let down and sadness on the other. Is this just an expat phenomenon, you think? It's not! In fact, the holiday blues are experienced around the world in every home, to some extent. As expats though, this tends to be one of the hardest times of the year. Whether you're staying put, traveling home, or going to some place more exotic during your holiday season, chances are come January, you, too, will feel a bit of let down. So, the question is: how can we temper this to make sure that we don't crash on the other side? In this episode, I'll walk through three simple (not easy!) things that we can start doing today to wrap our heads around the expectations of this holiday season.
Connect with Ally
Wechat, wechat and more wechat @ allymona; give me a ring at 15221673216 or send an email to allison.mona@ymail.com.

Episode sponsor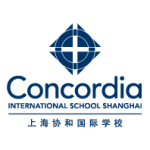 Academic excellence, unlikely opportunity and vibrant community—right in your own backyard. Concordia International School Shanghai. You belong here.