#199 A kid's take on life abroad—Abi, 6 & Joe, 8
Six-year-old Abi and big brother, eight-year-old Joe, never imagined moving to China from England. Yet, during our conversation in their living room, you'd never guess that less than one year ago their family was finishing up a school year and preparing for their first overseas adventure. What did they think China would be like? How close were their preconceived notions to their new reality? What was it like to transition to a different school? Tune in to hear their take on life abroad.
Just to let you know, if you are going to move to China, always say yes.
Episode sponsor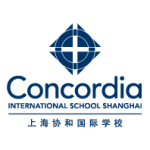 Academic excellence, unlikely opportunity and vibrant community—right in your own backyard. Concordia International School Shanghai. You belong here.