#160 A new entrepreneurial mindset for 2016, with Morry Morgan
Limitless is all about giving you the opportunity to stand on the backs of giants—if you will. Hearing from those who have been there and done that has always been one of my favorite parts of interviewing successful entrepreneurs. After all, wise people learn to not reinvent the wheel if they don't need to. Well, if you've been following his mini-series, it's clear that Morry Morgan is one of the China entrepreneur giants. He has started and lost a business (rather painfully I might add), started and grew a business and just now has started a social enterprise to give back. Along the way he has picked up and lived by a couple of fantastically simple, yet mind expanding lessons—those that teach us to see and dream possibilities for the future. Tune in to hear Morry share those lessons that form the limitless mindset that every entrepreneur needs to master.
Don't get stuck where you are at the present moment; there's always a better view of the situation.
In this episode
CVS2BVS – Current View of the Situation to Better View of the Situation
SDNT – Start, Do, Notice, Think
"Chance favours the prepared mind." – Louis Pasteur
"Constraint is the mother of invention." – anon
Connect with Morry
Here's his LinkedIn profile: https://cn.linkedin.com/in/morrymorgan

Episode sponsor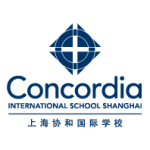 Academic excellence, unlikely opportunity and vibrant community—right in your own backyard. Concordia International School Shanghai. You belong here.